A Roadmap To Developing A Freelancing Website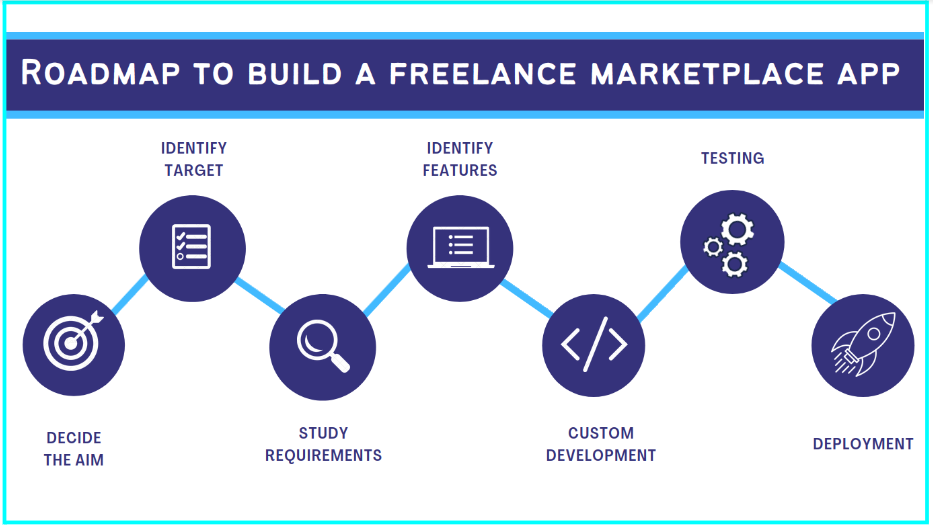 1. Pick a business specialization.
It's a fair idea to target a specialized market. It's impossible to create a product that caters to everyone. Find your target market and design your product to meet their wants. A few instances of such an approach are as follows: 99designs caters solely to designers, whereas Fiverr was founded with the goal of providing low-cost (beginning at $5) and quick freelance services.
2. Create a Revenue model.
Before you start building a freelancing marketplace, you need to figure out how you'll make money. The primary means of generating income comprise the following:
- Selling fees or commision
- Subscription model
- Payment processing and transaction fees
- Sponsored features
- Ads from 3rd party advertisers

3. Define your specifics
Listing down your expectation is a good start for any project. Before you get into the design and development, you must first determine exactly what is required. In the long run, this will save you a lot of time and work.
4. Create a design
It's time to create a visual brand and user experience for your online freelancing marketplace. There are generally numerous steps to the UX/UI design process:
- Trend and Market analysis
- Mockups and wireframing
- Design and UI/UX

5. Creating a prototype
You may see your product in action or even test it with actual people as soon as you have the visual design. Rapid prototyping comes into play at this point. It doesn't take as much time (or money) as development, but it's incredibly useful for confirming your assumptions early on in the process.
6. Growth of the marketplace
You can now convert your visual design and UX into code and develop a marketplace website after you've built, tested, and polished them. If you don't have an experienced CTO on your team, we recommend hiring a dedicated development team from a reliable technology supplier. Your team will assist you in selecting the best technology stack and defining the bare minimum of functionality, to begin with.
7. Testing and QA
Despite the fact that we discussed testing after the development stage, they frequently happen at the same time. Tests are sometimes written before the code is written (in the case of Test Driven Development). However, regardless of your strategy, quality assurance is a must if you want to create a working and profitable marketplace.
8. Product release and continuous improvement
After you launch your marketplace website, the work doesn't stop. You must concentrate on enhancing and scaling your product. There's always something you can improve on, and there's always room for improvement.